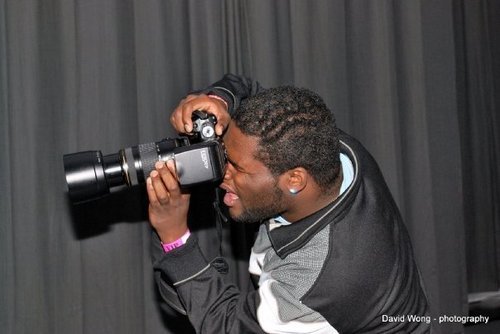 Marques Daniels is an avid photographer and journalist in the San Francisco Bay Area. A constant stable within the Gay Nightlife scene in California, Marques manages 2 columns for Examiner.com; the SF Gay Nightlife Examiner and Castro Gay Nightlife Examiner. Besides Marques' work for Examiner.com, the busy Nightlife guru has photographed for Edge San Francisco and the Bay Area Reporter.
A Jack-of-all-trades, Marques has worked with numerous promoters in San Francisco including  Gus Presents, JC Events and Club Papi and is quickly gaining a reputation as a notable event photographer.
A Southern California boy with a Northern California twist, Marques has been exploring and enjoying the amazing Bay Area since 2004. From Sacramento to Palm Springs, if there's a party with gorgeous men, Marques will be there.
Email Marques at marquesdaniels@gmail.com and follow him on Twitter & Instagram.
Work Experience
Social Media Manager, Resident Photographer | Gus Presents – 2011 – Presents
Resident Photographer | JC Events
Events in  San Francisco, San Jose and Sacramento – 2011 – Presents
Resident Photographer | Locoya's I Just Wanna F*ckin Dance
Monthly event at Beatbox (San Francisco, Ca) – 2011 – Presents
Photographer | Rainbow Festival Sacramento, 2012
Photographer | Stockton Pride, 2012
Photographer | Juanita More Events
Beat Pig, Booty Call Wednesday, Special Events – 2012
Photographer | San Jose Pride, 2011, 2012
Photographer | Jeffrey Sanker's White Party Palm Springs, 2011, 2013
Photographer | Club Papi, 2009-2010